Tiny House & Huge Arcade just 5 miles From Six Flags
Tiny House & Huge Arcade
6880 Heritage Pkwy, Lithia Springs, GA, USA
The space
5/19/2020 - CORONA VIRUS CONCERNS? - When you stay here, you will be the ONLY people in the arcade, tiny house and pool (other than me occasionally). The surfaces in the tiny house and arcade are all wiped down after each reservation. You will not need to wear gloves, masks or social distance here. It's a very safe environment to have some fun with your loved ones. If you have any questions, please message me. nn**** THE POOL IS OPEN AND 85 DEGREES AS OF 8/31/2021 ****nnI hate rules but after 4.5 years of renting our space on airbnb, I have unfortunately had to come up with a few. Please read these rules before booking. I get annoyed when a guests arrive and ring our doorbell asking where they should park, can they use the pool, can they bring extra guests as long as they don't stay overnight, where's the arcade? etc. etc. etc. nn--->PLEASE READ ALL RULES BEFORE REQUESTING TO BOOK.<--- nn0.5 ---->>>LOCAL GUESTS READ THIS<<<------>>>>ONLY THE PEOPLE ON THE BOOKING CAN BE HERE. YOU CAN'T BOOK AND THEN BRING YOUR FRIENDS & FAMILY TO USE THE POOL & ARCADE. WE LIVE HERE ON THE PROPERTY AND I PERSONALLY MEET ALL GUESTS WHEN THEY ARRIVE!. nn1. NO PETS OF ANY KIND. nn2. We DO NOT host kids under 6 years old. Please don't ask me to overlook this or lie about your child's age. nn3. You MUST sign a waiver if you want to use the swimming pool. nn4. We encourage small families (5 people max) and couples to celebrate birthdays, anniversaries and other special occasions here. PLEASE READ RULE 4A.nn4a. However, this is NOT the place for large, loud parties. We've had people label their party many different things to hopefully skirt this rule. I think I have covered them all here------> ABSOLUTELY NO u0022GET TOGETHERSu0022, u0022PARTIESu0022, u0022DINNER PARTIESu0022, REUNIONS OR u0022EVENTSu0022 HERE. We are in a quiet residential neighborhood and respect our neighbors. nn5. I'LL SAY IT AGAIN.... ---->>TO OUR LOCAL GUESTS<<--- You absolutely cannot invite your friends or family over to play in the arcade & swim in the pool. We DO NOT allow our guests to bring their own guests. Due to insurance purposes, we only allow paid guests on the premises. All guests must be included on an airbnb reservation. IF YOU SHOW UP WITH MORE PEOPLE THAN WHAT YOU BOOKED FOR (MAX OF 5 PEOPLE), YOU WILL BE ASKED TO LEAVE IMMEDIATELY & YOU WILL NOT GET A REFUND. nn6. The slide, diving board and hanging chairs have a 200 lb weight limit. please remember this.nn7. Our power bill can run $800 a month so you MUST TURN OFF THE ARCADE if no one is using it for 20 mins or longer. It's easy to turn the arcade off. Just say u0022Alexa arcade offu0022. Also, do not leave doors open on the arcade or tinyhouse. The AC or heat is always on. nn8. Please play nice and treat the games as if they were your own. No thrashing games around. They are expensive, they can be fragile and they are u0022my babiesu0022. nn9. Set all drinks in one of the 20+ drink holders conveniently located on pinball legs throughout the arcade OR on the table by the door... NOT ON A GAME or ON THE FLOOR please. DO NOT SET DRINKS ON THE 2 RED NASCAR DRIVING GAMES! Both these games MOVE violently while you play them! Your drink will promptly end up on the floor, on the game or in your lap! nn10. Do NOT throw the skee-balls or footballs out of their respective games. I shouldn't even have to say this but sadly we've had things broken by stupid people throwing the balls around the arcade.nn11. The claw machines are the ONLY games in the entire arcade that cost money to play. Bring some dollar bills if people in your party will want to play the claw machine. $1 bills work in all the claw games. I can make change if needed. No need to go to the bank. nn___________________________________________________________________nnNow that I've covered some of the rules and expectations... here's some info on our airbnb... Check us out in Atlanta Magazine's u0022Best Of Atlantau0022 December 2019 issue! They chose us as u0022the best place to spend a rainy afternoonu0022! It's great fun here on sunny days too though! >;-)nnWe have 3 new claw machines as of 7/13/20! They are the ONLY games in the entire arcade that costs money to play. They all take $1 bills. I had to charge guests to play because filling the game with toys and candy is expensive. If you think people in your party will want to play, please bring some dollar bills.nnI'm sometimes asked if every airbnb host washes the bedding & towels between guests? I don't know about other hosts but let me assure everyone that I personally do ALL the laundry between EVERY SINGLE RESERVATION. I make the bed & clean the tinyhouse myself. I have 4 sets of sheets/bedding and 12 sets of towels. No worries! n___________________________________________________________________nnWe have fit a family of 6 in the tiny house (2 adults & 4 smaller kids) but it is tight. The space is best suited for 3 people. 4 to 5 people will fit but it's tight... 3 people on the queen bed, 1 on the chair bed & 2 on a small mattress on the floor. We have even had guests sleep in the screen room in the hammock, on the couch and on an air mattress. Think of it as an adventure and you'll have a blast. nnOur tiny house is an 8 foot wide by 20 foot long steel shipping container turned into a comfortable 160 sq ft living area by a company called Lamon Luther in Villa Rica Ga. It was the 2nd one they built. They hire local homeless people, teach them skills to build things from furniture to tiny houses. They won an ICON award for the work they're doing in the community. nnWe outfitted the space with handmade furniture by Copeland in Vermont. The mattress is a Sealy u0022Blacku0022 set (new in 2018). The bedding is mostly from Restorations Hardware or costco. nnThe 32u0022 smart TV has free Hulu, Disney+, Netflix & Amazon Prime Videos. All the free local Atlanta channels are included too. nnYou'll find plenty of outlets and USB charging ports inside and outside the tiny house. The mini-split heat & A/C system is operated by white remote control. The 38 gallon hot water offers all the hot water you might need. The shower is 1/2 size but there is plenty of room. In the shower, you will find a dispenser with shampoo, conditioner and body wash. We supply towels for all guests & a hair dryer. There is a first aid kit & bug spray if needed. nnIn the fridge you will find complimentary water. There is a large bowl of snacks too. nThe Keurig coffee maker has a variety of coffees for you to try. The microwave will reheat your leftovers. We have tried to think of everything a guest would need but if you find something missing, please ask and we may have it on hand. nn You (and guests on the reservation) can use the arcade as much as you like, whenever you like. Even at 3AM! If you arrive after 8pm, I won't be able to personally show you the arcade BUT you can still use it yourself by walking in and saying... u0022Alexa turn on the arcade!u0022 and all games will turn on. When you're done, simply say loudly u0022Alexa arcade offu0022.
Guest access
Guests (that are on the reservation) will have complete and sole access to the 160 sq/ft tiny house. It is tucked away in the back corner of our property, not connected to our home. You will also have 24/7 access to our private arcade. The games range from 1974 to 2020. There's something for everyone! nnPLEASE DRINK RESPONSIBLY IN THE ARCADE (don't spill anything!!!) DO NOT PUT YOUR DRINKS ON ANY GAMES. SET DRINKS IN THE DRINK HOLDERS ON (or near) THE GAME YOU ARE PLAYING. nnGames include a 4 person Pac-Man Smash air hockey, pinball games, arcade games, shooter games, driving games, electronic dart board, puck bowling, skeeball, NFL football toss and more. There are currently 40+/- games on hand (as of 2/17/18 - see list below) but we're always adding to the lineup. Everything except the claw games are set on free play. nnOur entire backyard is yours as well (EXCEPT THE BBQ GRILL). We have a sundeck w/ lounge chairs, 2 Pawleys Island XL rope Hammocks and a big screen room with eating area, TV lounge area and a vintage, coca cola fridge should you require more fridge space. nnThere is a 18 x 36 in-ground, saltwater swimming pool (3 to 8 ft deep. Saltwater means there are no harsh chemicals to irritate your eyes or skin. We installed a new liner and LED light in 3/18. The light makes night swimming a lot more fun! You can swim anytime but after 10pm please keep the noise down. You will have to sign a waiver if you plan on using the pool. nn>>>The slide, diving board and hanging chairs have a 200 lb weight limit.<<< nnPress the u0022homeu0022 button on the TV remote and you'll be able to choose from free Netflix, HULU, Amazon videos, Disney+ & many local Atlanta channels. nn2/5/18 - We just bought 9 of hip hop artist T-Pain's arcade games from his private gameroom in his Georgia mansion! He had some incredible games & we were very fortunate to be able to acquire them. nn>>NO DRINK SPILLS IN THE ARCADE PLEASE!!!<< Sorry, but I need to keep saying this because we've had some irresponsible guests spill drinks on/in some of the games and on the floor. It creates an incredible nightmare for me. nnCurrent Pinball Games:nnAC/DC (LUCI) (Stern, 2013)nCirqus Voltaire (Bally, 1997)nFrank Thomas' Big Hurt (Gottlieb, 1995)nGame of Thrones (Premium) (Stern, 2015)nGilligan's Island (Bally, 1991)nHarley-Davidson (Sega, 1999)nIron Man (Vault Edition) (Stern, 2014)nJurassic Park (LE) (Stern, 2019)nMary Shelley's Frankenstein (Sega, 1995)nThe Munsters (Pro) (Stern, 2019)nMustang (Pro) (Stern, 2014)nNBA (Stern, 2009)nNBA Fastbreak (Bally, 1997)nPunchy the Clown (Alvin G, 1993)nRescue 911 (Gottlieb, 1994)nRollerCoaster Tycoon (Stern, 2002)nThe Simpsons Pinball Party (Stern, 2003)nSky Jump (Gottlieb, 1974)nSpider-Man (Vault Edition) (Stern, 2016)nStargate (Gottlieb, 1995)nSuper Mario Bros. Mushroom World (Gottlieb, 1992)nTotal Nuclear Annihilation (Spooky, 2017)nTwilight Zone (Bally, 1993)nWaterworld (Gottlieb, 1995)nThe Wizard of Oz (75th Anniversary) (Jersey Jack, 2013)nWorld Poker Tour (Stern, 2006)nnCurrent Arcade Games:nnNFL 2 Minute Drill - I.C.E. 2017nBig Buck HD 57u0022 w/zombie pak!- Raw Thrills 2014nFast & Furious u0022Super Carsu0022 (Linked pair) - Raw Thrills 2011 nSuperBikes 2 - Raw Thrills 2010 nTerminator Salvation 42u0022 - Raw Thrills 2010 nNascar MOTION (57u0022 screens) - EA Sports 2010 (2 linked games)nH2Overdrive 42u0022 - Raw Thrills 2009 nParadise Lost deluxe (57u0022 screen) - Global VR 2006nCarnival King - Incredible Technologies 2002nMotocross u0022GOu0022 - 1997 - NamconGorf - Midway 1981nStar Castle - Cinematronics 1980nAsteroids - Atari 1979nMs. PacMan - 60 in 1 multicade (has many classic games you know & love)nVertigo - 862 in 1 multicade (has many classic games you know & love)n3 claw machines! n2 to 4 player Pac-Man Smash air hockey - Bandai Namco 2017nSKEE BALL Lightning - 1994nnIDENTITY:nThe guest responsible for the reservation must be present at the time of check-in unless previous arrangements are made. We also reserve the right to ask to view government issued ID for any members of the guest party before entering the property.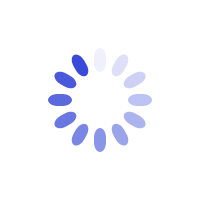 Bathroom
Shampoo, Hair dryer, Body soap, Conditioner, Hot water, Shower gel
Bedroom and laundry
Hangers, Iron, Essentials, Bed linens, Extra pillows and blankets, Room-darkening shades
Entertainment
TV, Sound system
Family
Board games and full arcade on freeplay!
Heating and cooling
Heating, Air conditioning
Home safety
Carbon monoxide alarm, Fire extinguisher, First aid kit, Smoke alarm
Internet and office
Wifi, Dedicated workspace
Kitchen and dining
Coffee maker, Dining table, Freezer, Keurig coffee machine, Microwave, Mini fridge, Refrigerator, Toaster, Wine glasses
Location features
Laundromat nearby, Private entrance
Outdoor
Beach essentials, Backyard, Outdoor dining area, Outdoor furniture, Patio or balcony
Parking and facilities
Free parking on premises, Pool, Free street parking, Single level home
Services
Cleaning before checkout, Luggage dropoff allowed
Not included
Kitchen, Washer
Private Arcade
28 pinball games and 25 arcade games all on freeplay (except the 3 claw machines). Arcade is open for your own private use 24 hours a day!
Check reviews from our guests
Frequently Asked Questions